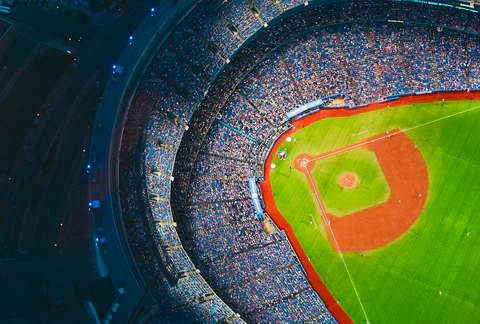 Why Major League Baseball (MLB), National Football League (NFL), World Anti-Doping Agency (WADA), and the Olympics allow CBD use.
NBA Hall of Famer, Kevin Garnett, estimates that over 80% of NBA players use CBD for pain management and sleep. Rob Gronkowski, Megan Rapinoe, and Bubba Watson use CBD and have CBD sponsorship deals. Klay Thompson (NBA) and Alex Morgan (World Cup Winner) launched their own CBD company. CBD for athletes and athletic recovery is gaining a massive audience due to its effectiveness.
Often, we take our cues from pro athletes and influencers. Yes, these athletes may be advocating for their personal interests. Still, they may be ahead of everyone else in recognizing that CBD works!
Is CBD the new miracle athletic supplement?
When a sports league takes a progressive stance, they have a team of doctors, lawyers, and advisors to evaluate the move carefully. That's why recent news from Major League Baseball regarding its endorsement of CBD use by its athletes, and endorsement deals by its teams, is big news. Other leagues have already made CBD legal for their athletes, including the NFL in 2020 and the Olympics via the World Anti-Doping Agency in 2017.
CBD is already legal in the U.S.A
Athletes are flocking to CBD, but what about the political landscape? Is CBD legal? The U.S. Congress opened the door when its 2018 Farm Bill explicitly called out CBD derived from Hemp, with THC levels of .3% or lower, to be federally legal. This was a watershed moment, setting the stage for positive momentum in CBD usage and growth.
Can CBD help athletes?
For professional athletes, it has been an open secret for a while now that players have been using CBD to manage pain, anxiety and to get better sleep. And many are grateful to have found a non-addictive alternative to opioids and painkillers. Interestingly, in 2020 when MLB first removed CBD from its list of banned substances, it added opioids to the list.
With the momentum behind CBD and the success of those using it, athletes and active people should consider taking CBD. Yellow Athletic's all-star product lineup is specifically formulated for athletes, lab-tested, contains all-natural ingredients, highly potent, and simply works! Check out our product lineup here Yellow Athletic Product Lineup
Related Articles
Article from Green State "What pro sports organizations allow CBD?"
Sports Business Journal "MLB approves CBD sponsorships in landmark change for sports leagues